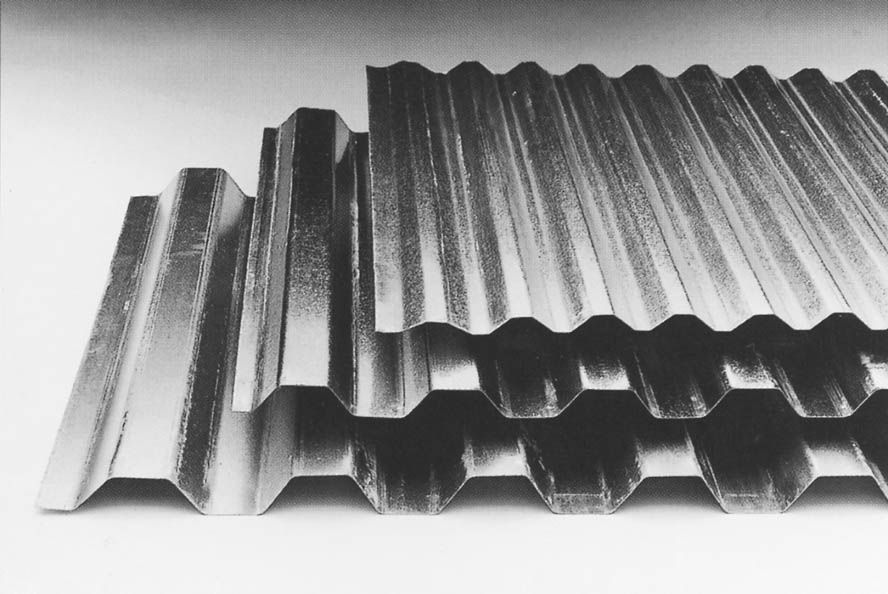 Form Deck Systems are routinely specified for schools, warehouses and low and high rise buildings. These systems offer fast, easy, and economical installation providing strong, secure, stay-in-place form for poured concrete applications.
Brown-Campbell Form Deck is designed for non-residential applications in low and high-rise office buildings, schools, and warehouses. Installation of this system is easy and economical since the need for wood framing is eliminated and the sides and ends of the product are designed to overlap with a close, snug fit which reduces welding time. Additionally, this system provides a safe working surface for workers before and during concrete placement.
Form deck is designed to serve as a permanent steel base for poured reinforced concrete floor slabs. It is available without slots or with slots to accelerate concrete drying time. Form deck with slots is used primarily as a roof deck with lightweight insulating concrete fills. This product has a built-in side lap vent which eliminates the necessity of using separate vent clips. Form deck, with or without slots, provides a strong, efficient section for forming slabs, while giving lateral stability to structural members.
Form deck is made from high strength, full hard steel that conforms to ASTM A653 SS Grade 80. It is galvanized in accordance with ASTM A924 Class G-60 and G-90. Form deck without slots is available uncoated conforming to ASTM A611 Grade E for applications where permanence is not essential, however, this product should always be galvanized when used as a structural support for lightweight insulating concrete fill.
Diaphragm Design - Form deck can be utilized in diaphragm design with lateral loading. The deck can be used in floor systems composed of structural normal weight or lightweight concrete slabs (2-1/2" minimum cover), roof systems composed of lightweight insulating concretes (2-1/2" minimum cover) or insulating concrete used in combination with expanded polystyrene insulation board.