Grate-Lock™ Grating is an easy-to-install system of interlocking grating planks, treads and accessories that provides safe, sturdy footing for mezzanine floors, platforms, walkways and other applications where non-slip performance is required. Hundreds of sole-gripping dimples insure a safe surface in all kinds of weather and environments. The grating is available textured for safer working surfaces, non-textured for wheeled traffic or rack decking. Grate-Lock™ is also available in a smooth surface as an efficient new way to create profitable storage areas from unused overhead spaces in plants and warehouses.
• Many design options
• Large variety of size and gauge alternatives
• Fast Assembly
• Interlocking Planks for Great Strength
• Superior Finish for Low Maintenance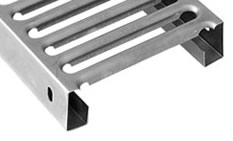 Smooth Surface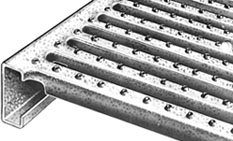 Traction Grip Surface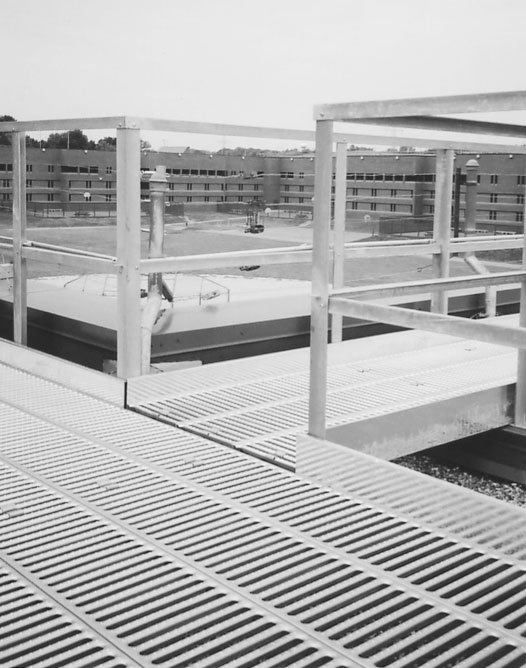 Great Loading Performance with Cost Saving Design
Grate-Lock™'s unique design offers increased load performance at a lower cost than other grating systems. Interlocking planks, stronger rung design and an expanded selection of leg heights and material gauges offer more design options. Grate-Lock™ lets you specify lighter gauge steel for the same job amounting in substantial material savings.