Brown-Campbell can shear to your specifications, inquire today at 1-800-GRATING or submit a Fast Quote with your specifications.
RANDOM SHEARING
Results in open diamond design and angle, leaving jagged edges and prongs in most cases. A closer tolerance is obtained at a normal mill tolerance for standard and flattened expanded metal of +/- 1/16" and +/- 1/4" on grating and catwalk.
BOND SHEARING
Results in closed diamond design and angle, eliminating jagged edges and prongs. Shearing cuts through expanded metal at center of bond, where strands intersect. Standard expanded metal should not be bond sheared SWD. SWD and LWD tolerances are greater at +/- 1/2 design size.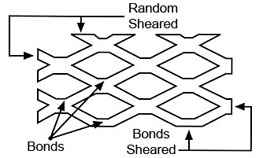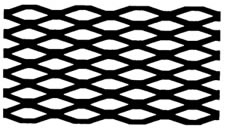 Standard Sheets
Bond or machine run all sides (Some flattened material patterns may result in one random sheared LWD)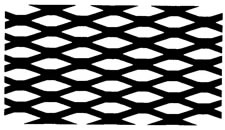 Random Sheared SWD & LWD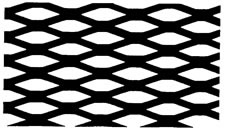 LWD - 1 side Bond, 1 side Random
SWD - 1 side Bond, 1 side Random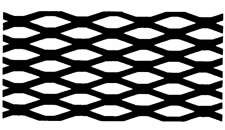 Bond Sheared SWD
Random Sheared LWD
BALANCE SHEARING
LWD only - expanded to SWD dimension. Provides matching sections for continuous catwalk and flooring applications. Closed diamonds SWD, cut with either open or closed diamonds to obtain ordered length LWD.
CENTERLINE SHEARING
Finished piece symmetrical, around a row of diamonds at center of piece. Open diamonds both SWD and LWD.