Algrip™ is a slip-resistant floor plate designed to provide safe walking surfaces for the most demanding commercial and industrial installations in wet or dry conditions. Algrip™ is manufactured through a patented CNC laser deposition process in which hundreds of rugged, custom alloy, slip-resistant laser deposits are delivered to each square foot of a steel plate substrate in a standard .250 x .375 staggered matrix, providing slip-resistance in all directions.
Thicknesses: 1/8", 3/16", 1/4", 5/16", 3/8", 7/16", 1/2", 9/16", 5/8", 11/16", 3/4"
Width & Length: cut to order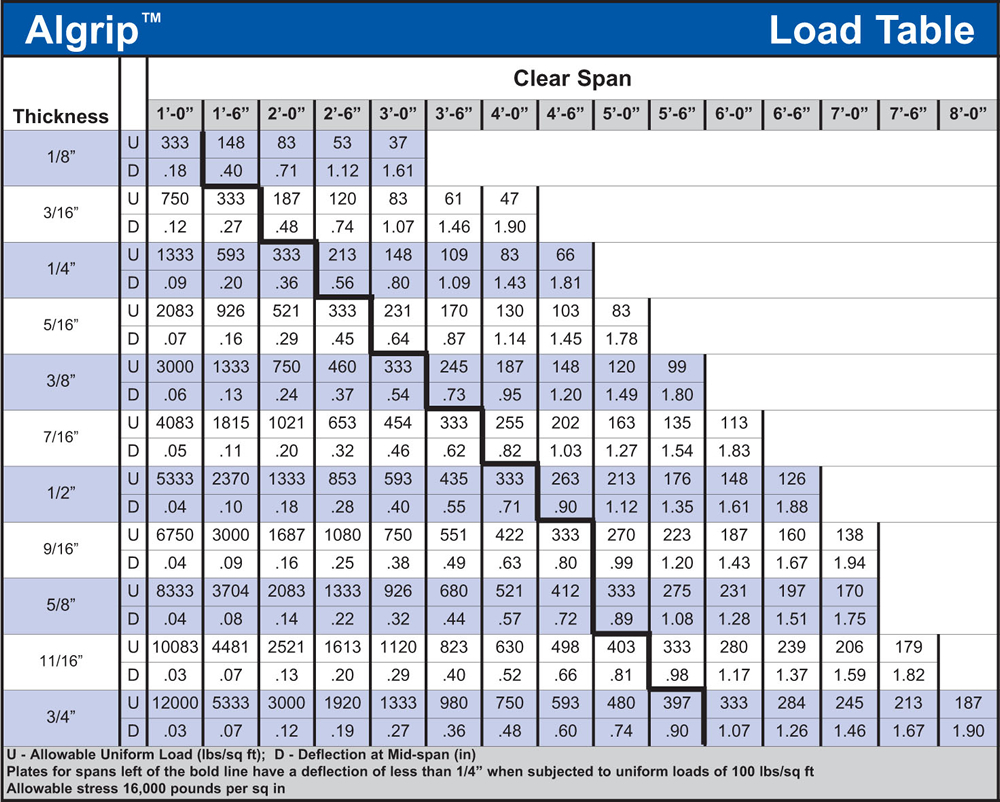 Click image to enlarge/print
Ease of Fabrication
One of the greatest advantages of Algrip™ is that it can be easily manufactured into finished components using common metal working tools. The superior adhesion of the Algrip&trade slip-resistant surface allows the plate to be fabricated by:
•Welding •Drilling •Shearing •Countersinking •Press Brake Forming •Flame Cutting •Punching
Finishing
Traditional metal finishes can be applied to Algrip™ without compromising its superior traction properties. Algrip™ can be painted with common acrylic or epoxy coatings. Hot dip galvanizing is also easily accomplished without sandblasting or other expensive surface preparation.
Maintenance
With proper finishing, maintenance is limited to appropriate cleaning of dirt and debris from the plate to ensure safe footing.