Cutouts for circular obstructions are recommended to be at least 2" larger in diameter than the obstruction. It is strongly recommended that cutouts for all openings 12" or less in dimension be made in the field. As shown in the drawing, all rectangular cutouts are made to the next bearing bar past the obstruction.
ALWAYS SEAL ANY CUT SURFACES OR EDGES ON ALL FIBERGLASS PRODUCTS.
Please inquire about Fiberglass Sealing Kits.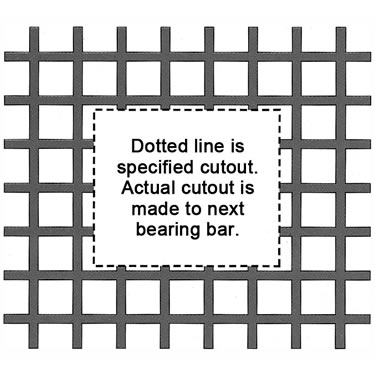 Molded Fiberglass Cutout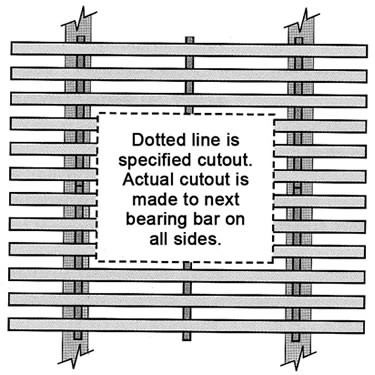 Pultruded Fiberglass Cutout